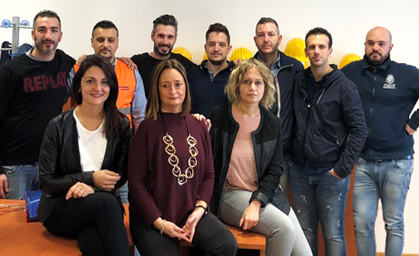 Since 2001, New Euroart has been working in the field of construction and erection of industrial plants, overseeing projects from their design and fabrication to installation and start up.
New Euroart activities have been continuously focused on customer satisfaction and improving quality standards. The future guidelines will include the most advanced technologies, environmental sensitivity and safeguarding, and the adoption of measures aimed at reducing or elimi­nating risk or hazardous conditions.
By working with international customers, leaders in the sectors of Oil & Gas,
Power Generation and Off-Shore, the company has acquired high technological and methodological standards.
With the desire to maintain the high levels and to further improve them, New Euroart highly focused on quality, safety and the environment. On the one hand, the existing technical and management skills guarantee reliability in project execution and flexibility, but on the other hand, the main factors for the development and continuity of the business are based on advanced technolo­gies and attention to the market's needs.
The company strategy aims to take up the challenge of a rapidly changing market due to technological innovation.
New Euroart is a market oriented company which aims for customer satisfaction.
---
New Euroart s.r.l. ha adottato un proprio Codice Etico ed un Modello di Organizzazione, Gestione e Controllo, in conformità ai principi ed alle linee guida previste dal Decreto Legislativo 231/2001 (Disciplina della responsabilità amministrativa delle persone giuridiche, delle società e delle associazioni anche prive di personalità giuridica).
» Politica Integrata New Euroart        » Codice Etico New Euroart
---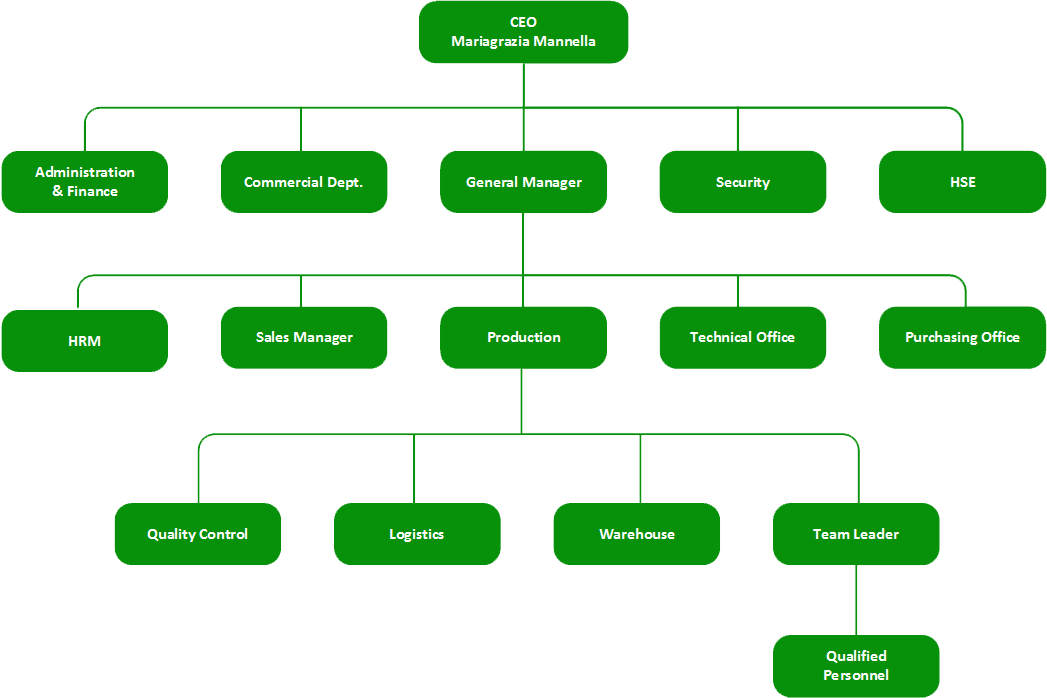 ---
Equipment
Bridgecranes
double-gilder-system up to 50 tons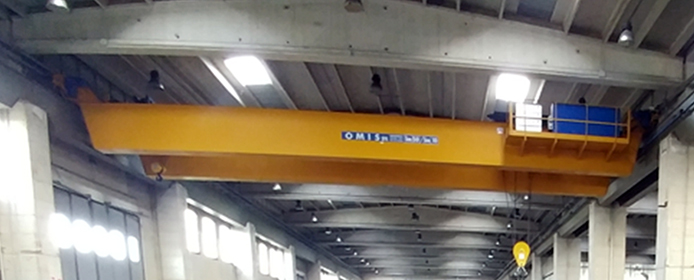 Pick and Carry electric cranes – 33 tons
Pick and carry diesel cranes – 45 tons

Mechanical cutting & bending 500 tons
Thanks to its own equipment and skilled workers,
New Euroart performs metal sheet bending operations from 1 to 10 mm thick (8 mm max on 6000 mm length)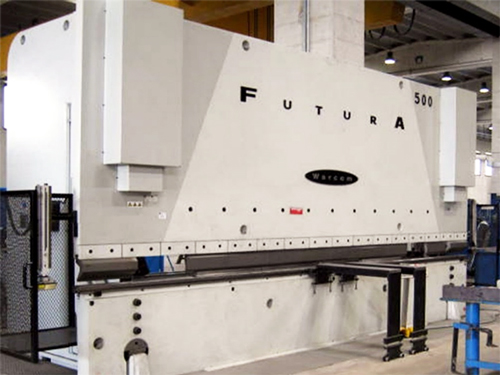 Press brakes 500 tons
Lenght: mm 6000
Max Capacity: Tons 500
Work Lenght: mm 6200
Distance between columns: mm 5050
Speed: mm/s 0÷6.5
Power Engine: Kw 37,5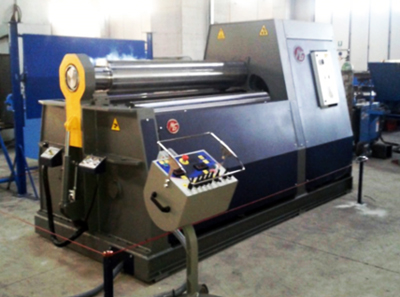 Plate bending machine
MG Plate bending machine, Model MH225D-S
Lenght mm 4220
Width mm 1920
Work height mm 1100
Total height mm 1850
Work Lenght mm 2050
Upper steamroller: diameter mm 290
Lower steamroller: diameter mm 300
Power Engine kw 11
Plasma cutting machine
Automatic machine SOITAAB OVER 3000 x 12000
Cutting size: mm 3000 x 12000; Plasma Generator: Hypertherm HPR 400 XD MGC
Thickness: mm 0,6 – 50; Positional accuracy: mm ± 0,05
Motorisation: Brushless; Driving: Digital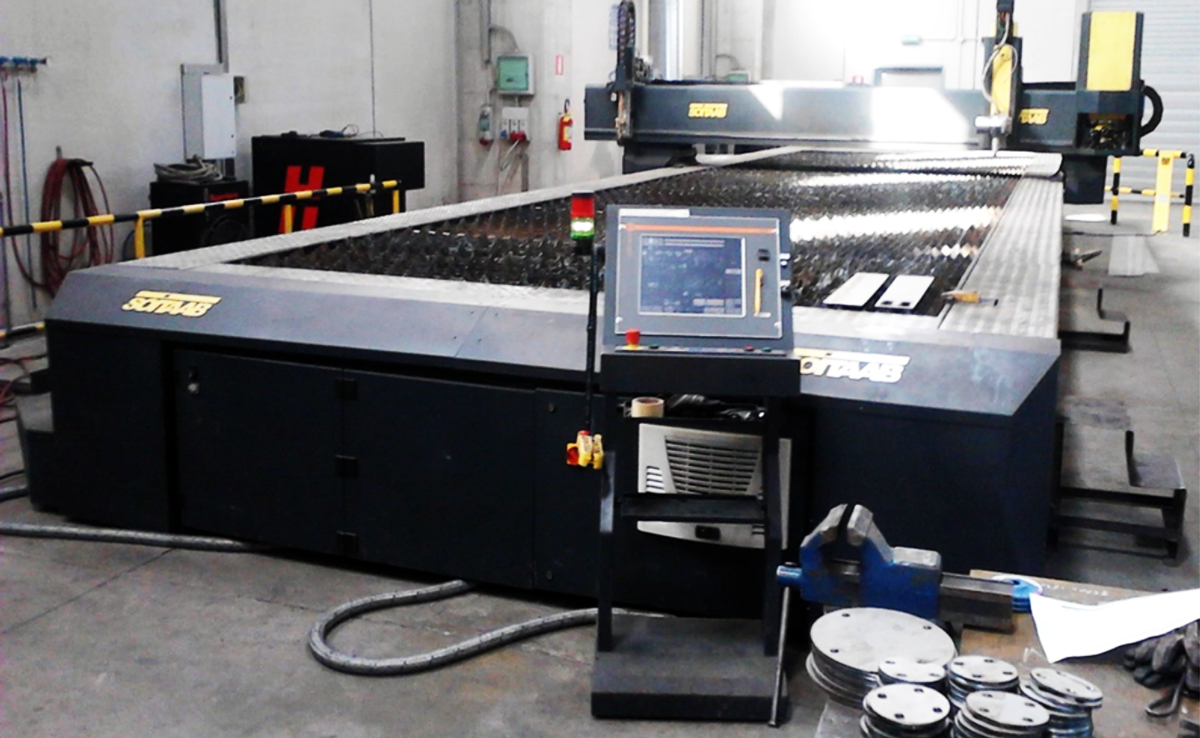 Band Saw SHARK 310 CNC-HS
Numerical control band saw with automatic development
Vice width: 315 mm; Cutting capacity: 310 mm
Development: automatic and programmable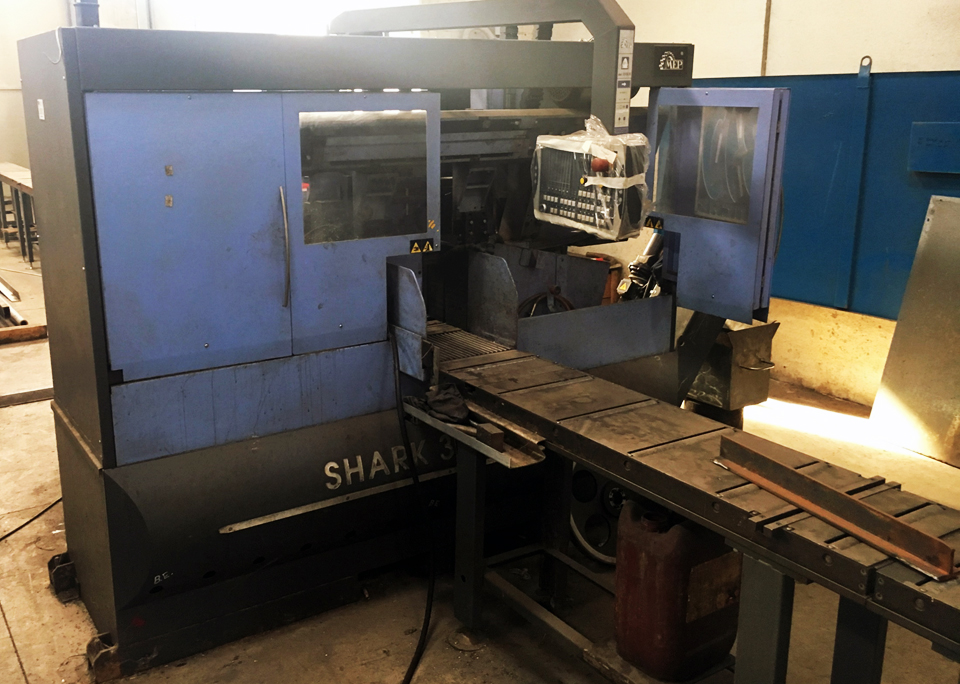 Cutting of metal sheets and section bars
New Euroart also performs cutting of metallic raw materials such as metal sheets and section bars made of stainless steel and carbon steel.
Thanks to the plasma cutting machine, it is possible to cut thick plates up to 130 mm.
Calendaring of metal sheets
Tickness up to 130 mm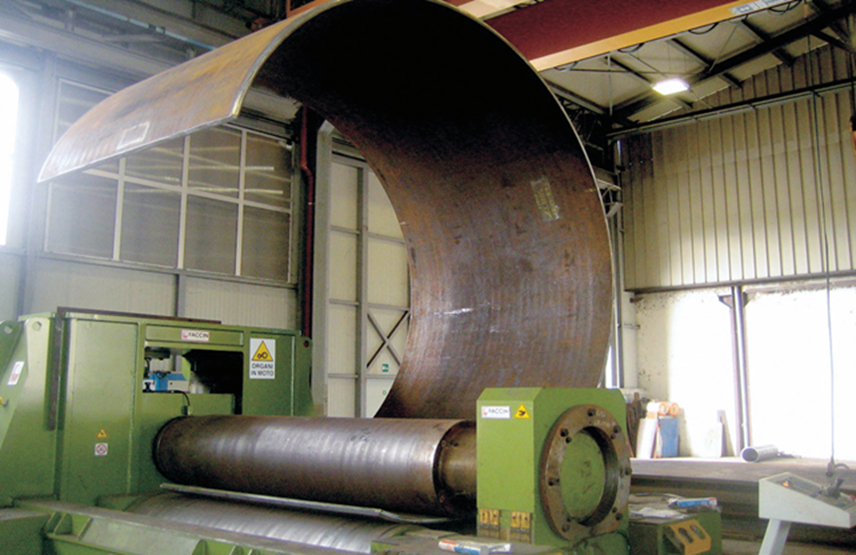 Submerged Arc Welding
Miller Dimension 1250 (Tandem – DC/AC)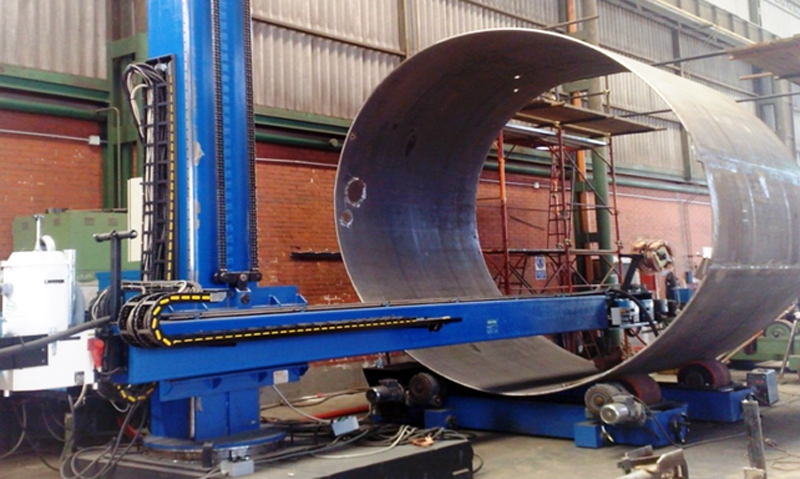 Floor type boring Machine SAN ROCCO FUTURA 13 CNC
X Axis Travel: 6000 mm; Y Axis Travel: 2500 mm; Z Axis Travel: 797 mm
Spindle Diameter: 130 mm; Rotary and traversing table: 2000 x 2200 mm
Cross movement: 1500 mm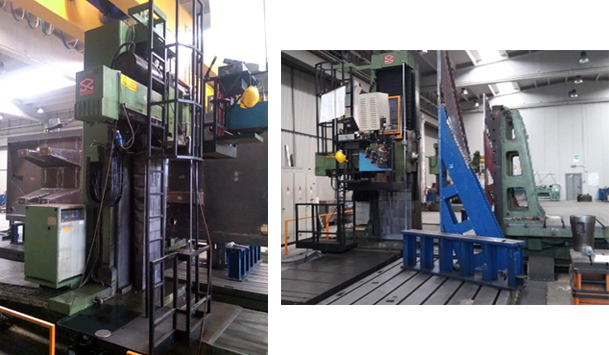 Bench Lathe DORMAC mod. DORIA 460
Chuck: Ø 800 mm; Distance between centers: 2000 mm; Spindle bore: Ø 80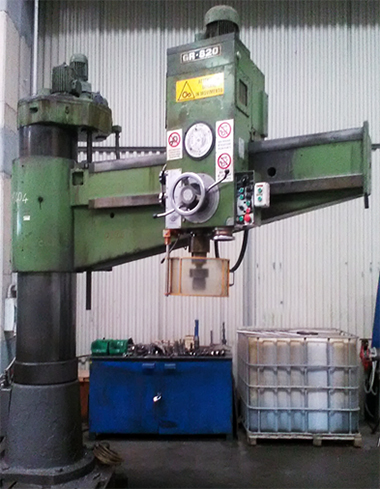 Radial Drilling Machine INFRATIREA GR 820M
Ø max. drilling capacity steel: 80 mm
Ø max. drilling capacity casting: 100 mm
Spindle taper: MORSE 6
Arm movement: 1600 mm
Max Distance spindle nose to base: 1800 mm
Ø Column: 500 mm
Boring, Turning, Drilling
Boring, Turning and Drilling are regularly provided for the realization of own production

Non destructive tests
New Euroart performs non destructive tests (LP, VT, MT, UT) at its own premises
Only RX are provided by external support